Candela C-8 polestar edition
The ultimate expression of electric luxury
Polestar's design team brings a new level of luxury to this limited-edition version of Candela C-8.
Introducing the Candela C8 Polestar Edition, a pinnacle of innovation and luxury in electric hydrofoiling yachts. This special edition yacht represents the epitome of Candela's dedication to pushing the boundaries of sustainable marine transportation.
The Candela C8 Polestar Edition combines the cutting-edge technology and design prowess of Candela with the esteemed heritage of Polestar, a renowned Swedish electric vehicle manufacturer. The result is a stunning collaboration that brings together the best of both worlds.
This limited-edition yacht showcases an array of exclusive features and enhancements that elevate the Candela C8 to new heights. From its sleek and aerodynamic design to its meticulous craftsmanship, every detail has been meticulously curated to create a truly exceptional boating experience.
At the heart of the Candela C8 Polestar Edition lies its advanced electric propulsion system, which harnesses the power of direct current to propel the yacht with zero emissions. With hydrofoils seamlessly integrated into the design, this yacht glides effortlessly above the water, providing unmatched speed, efficiency, and a remarkably smooth ride.
Inside, the Candela C8 Polestar Edition exudes luxury and sophistication. The spacious and thoughtfully designed interiors are adorned with premium materials, ensuring an ambiance of comfort and elegance for passengers. State-of-the-art technology and smart energy management systems further enhance the onboard experience, allowing for optimal efficiency and extended range.
With only a limited number available, the Candela C8 Polestar Edition embodies exclusivity and represents a true collector's item for passionate boating enthusiasts who seek the pinnacle of sustainable luxury. Join us on this extraordinary journey and experience the future of yachting with the Candela C8 Polestar Edition.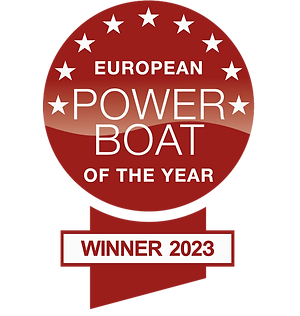 EUROPEAN boat OF THE YEAR 2023
| | | |
| --- | --- | --- |
|   | Draft (Foiling) | 0.50m |
|   | Draft (Off Foils) | 1.50m |
|   | Weight | 1600kg |
|   | Capacity | 8 Persons |
|   | Berths | 2 Persons |
|   | Classification | CE (C) |
|   | Hull Material | Carbon Fibre |
|   | Power | Polestar 2 – 69 KWh Battery |
|   | Propulsion | Patented C-POD |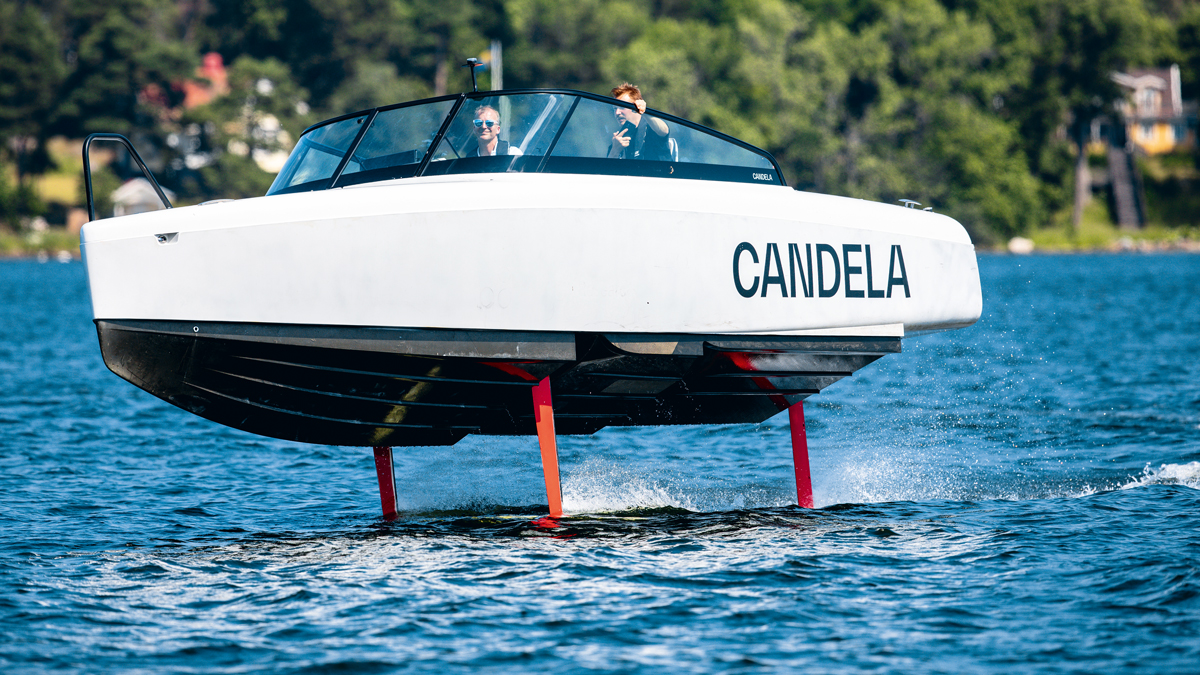 While most seek thrills in sports cars or new hobbies during their mid-life, Gustav Hasselskog, the founder of Candela, chose a different path. His journey from a management career to revolutionizing eco-friendly boating is not just inspiring but a testament to innovation and determination.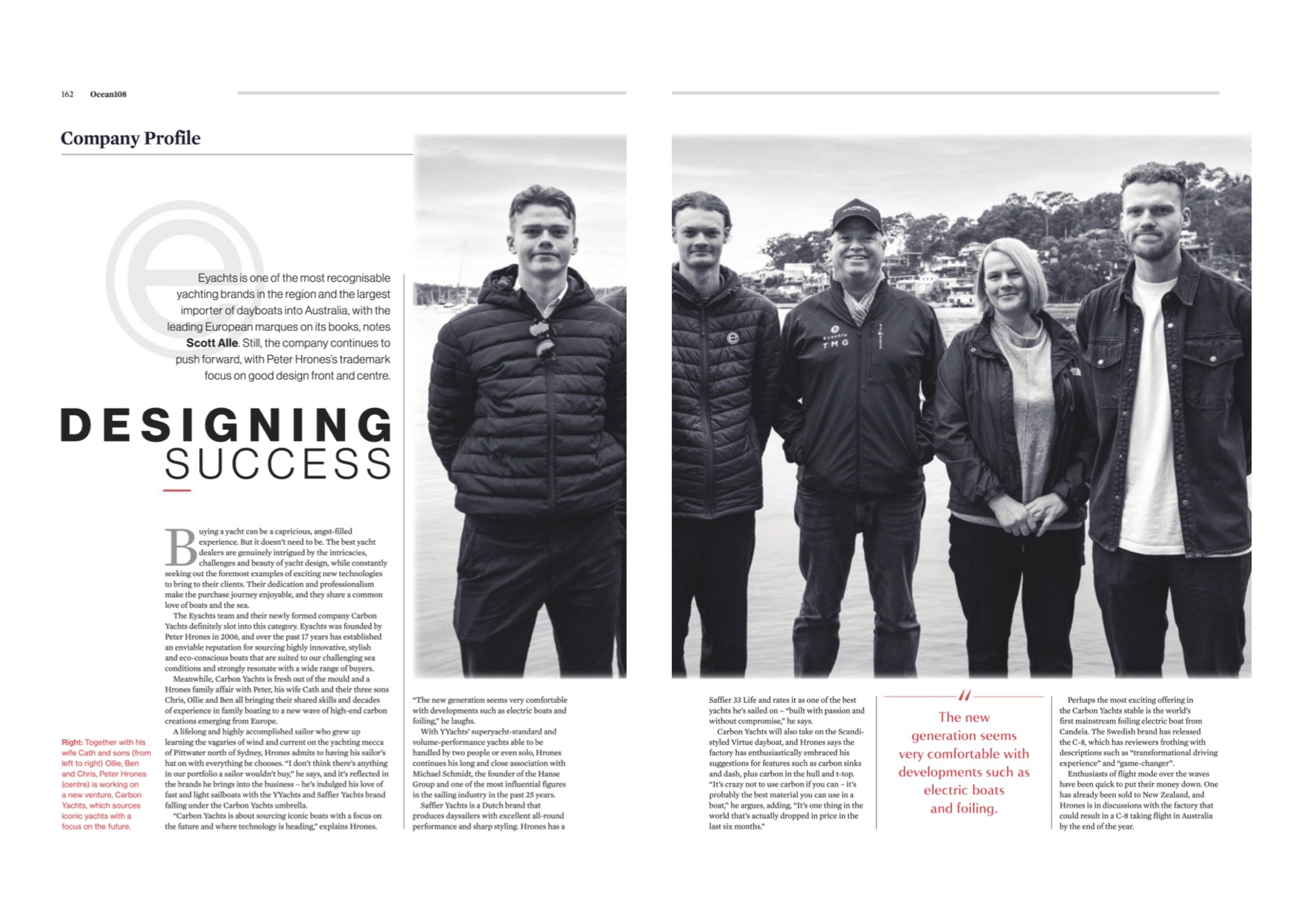 Ocean Magazine – September 2023
Together with his wife Cath and sons Chris, Ben and Ollie, Peter Hrones is working on a new venture, Carbon Yachts, which sources iconic yachts with a focus on the future.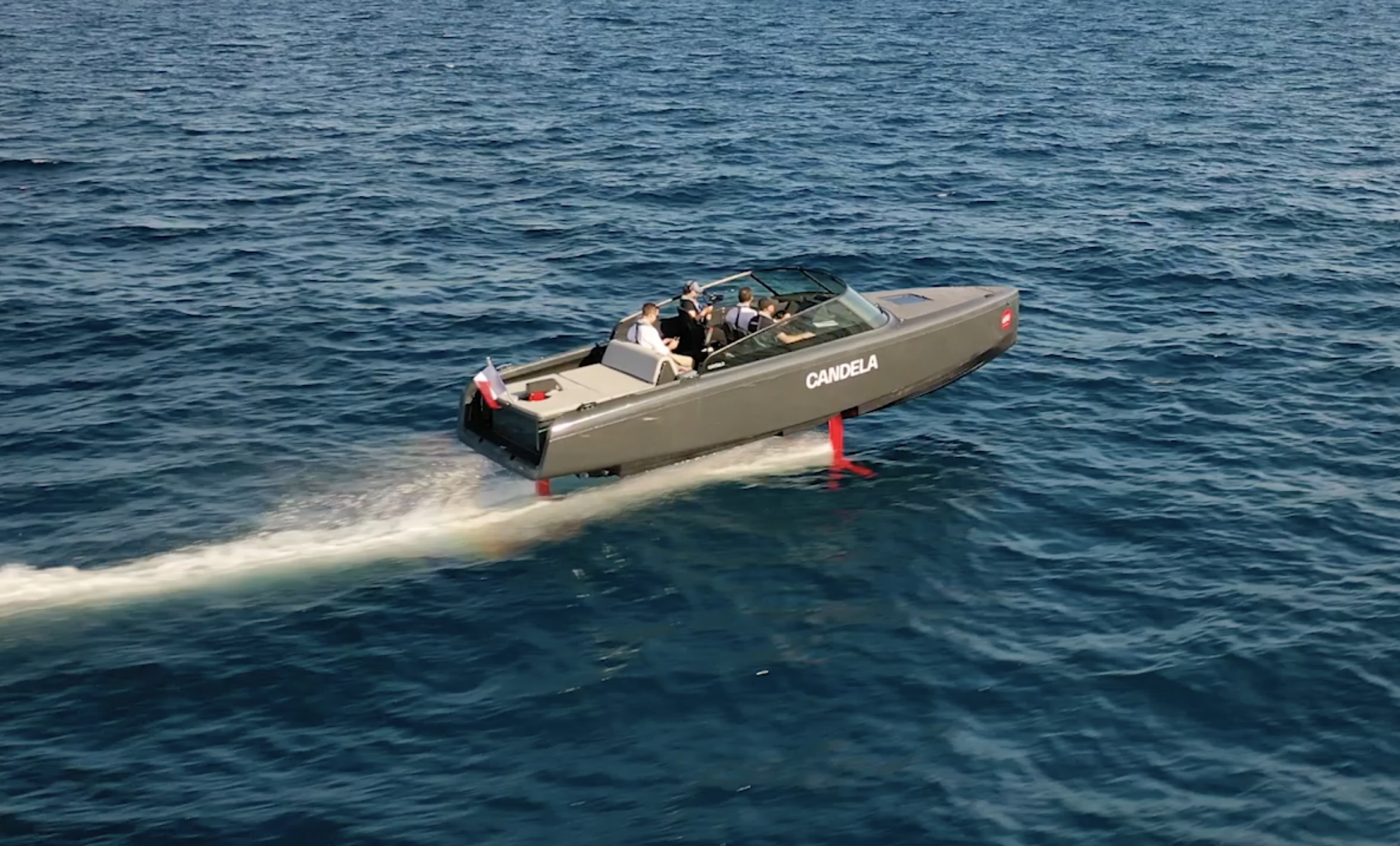 Joe and Rowan, bring you with them on an exclusive Candela C8 test flight at the 2023 Cannes Yachting Festival, where the electric marvel dazzles against the backdrop of Cannes' azure waters, the C8 not only demonstrates its elegance and prowess but also solidifies its status as the European Boat of the Year 2023.
Enquire Now
Leave your details and a member of our expert team will contact you shortly about Candela.