Sporty performance meets elegant simplicity
Sailing redefined: Unleash the thrill of the Y Breeze.
The Y Breeze is an exceptional 75-foot daysailer designed by Y Yachts that offers a thrilling sailing experience with luxurious comfort. This sleek and sporty yacht is specifically crafted for high-speed sailing adventures. With its cutting-edge design and impressive performance capabilities, the Y Breeze is a true standout in the world of sailing.
The yacht's innovative features include a retractable keel and a carbon fibre mast, ensuring optimal maneuverability and speed. Its spacious deck provides ample room for relaxing and sunbathing, while the stylish interior boasts a blend of modern design and high-quality craftsmanship.
Crafted with meticulous attention to detail, the Y Breeze offers a spacious and luxurious interior, providing a comfortable retreat for those onboard. The well-appointed cabins and living areas feature modern amenities and high-quality finishes, ensuring a relaxing and enjoyable stay.




| | |
| --- | --- |
| Draft | 3.50/4.20m (fixed) |
|   | 2.50m-4.0m (telescoptic) |
| Weight Keel | 9t/9.50t/13.8t |
| Mainsail | 200 m² |
|  Jib | 121 m² |
| Genaker | 456 m² |
| Engine | NANNI 120hp (80kw) |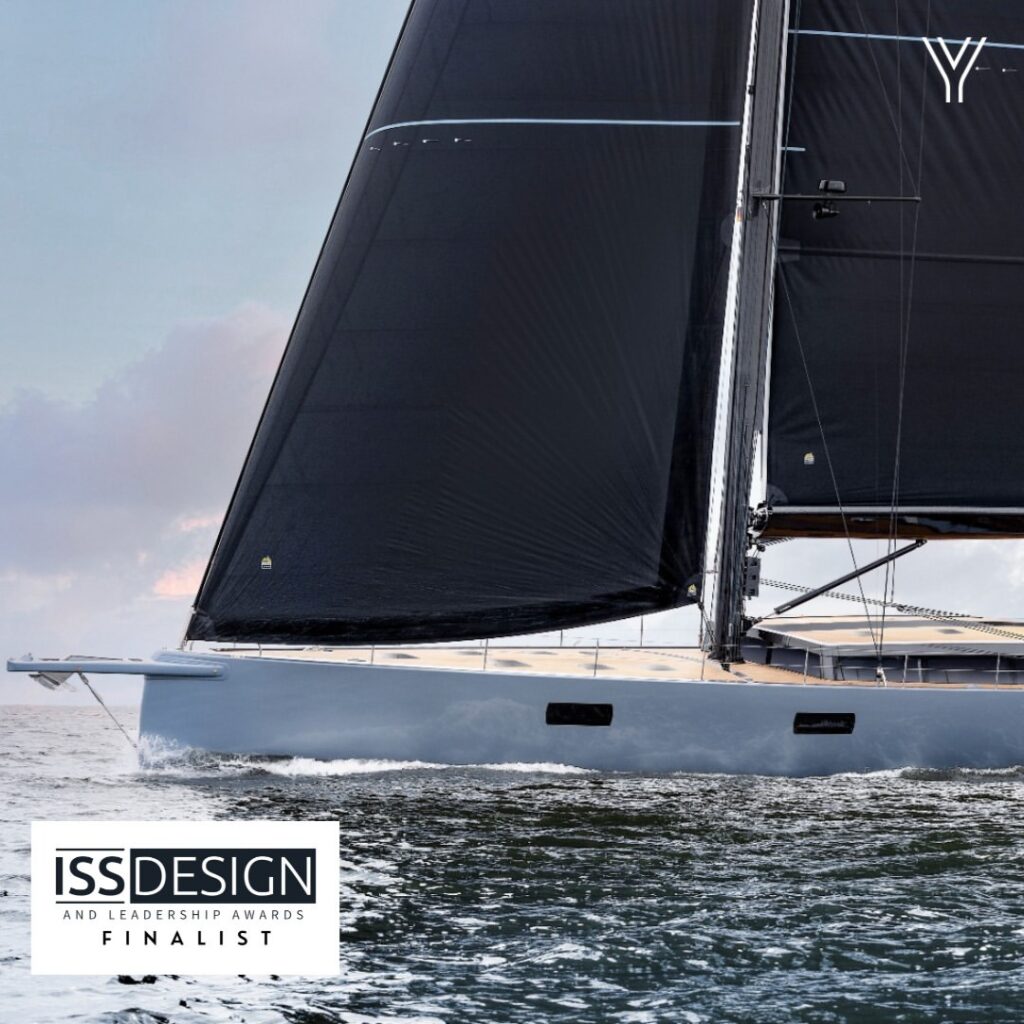 YYachts Y9 Bella and Y9 Prevail, secure finalist positions at the International Superyacht Society Design Awards. This adds to Bella's previous win at BOAT International's Design & Innovation Awards and a spotlight on the exceptional design work of naval architect Bill Tripp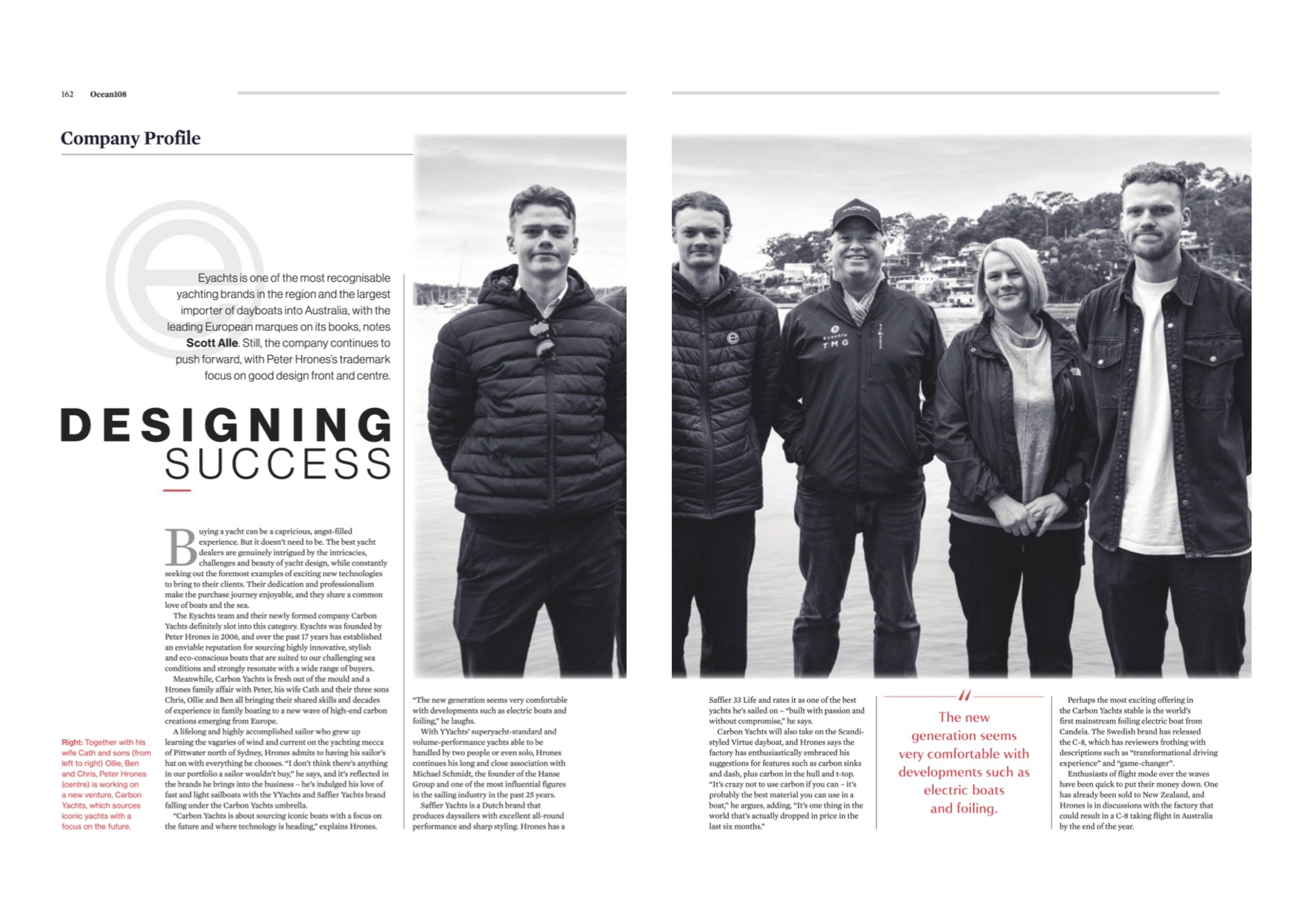 Ocean Magazine – September 2023
Together with his wife Cath and sons Chris, Ben and Ollie, Peter Hrones is working on a new venture, Carbon Yachts, which sources iconic yachts with a focus on the future.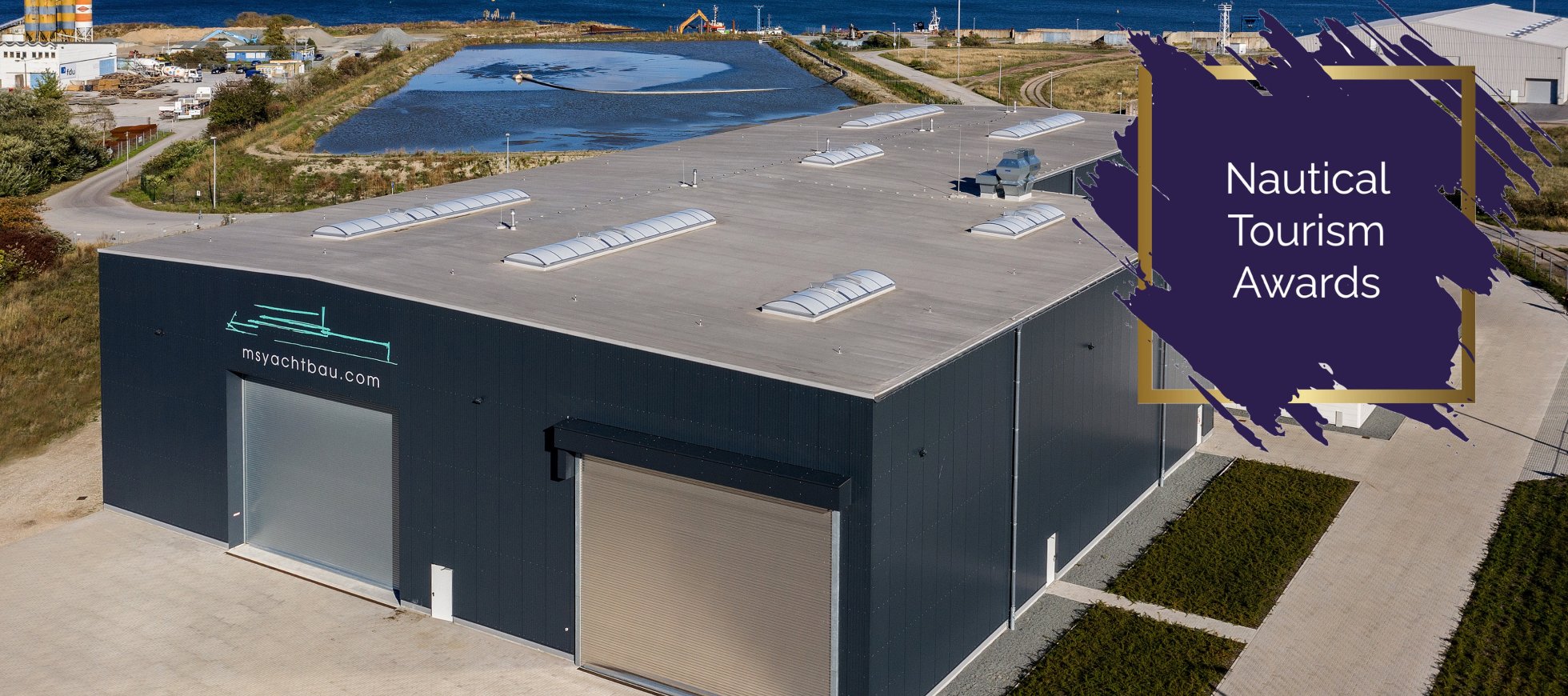 YYachts Wins Best German Sailing Yacht Yard at the Nautical Tourism Awards 2023.
Enquire Now
Leave your details and a member of our expert team will contact you shortly about YYachts.