Easy handling combined with excellent performance and an interior completely tailored to the owner.
Best in class 70 foot luxury carbon yacht
The Y7 is a luxury sailing yacht that has been designed and built for the most discerning and demanding of yachtsmen. Whether it's the distant horizons and remote corners of the globe that are your calling or your ambitions are for line honours in the most exclusive of regattas across Australia, New Zealand and the Globe, the Y7 is one of the few yachts that will exceed all your expectations. When either relaxing with family and friends or embracing your inner competitor, the Y7 is sure to please.
Designed and engineered for effortless single or short-handed sailing, the Y7 sailing systems are all discretely and intelligently designed to maintain a minimalist and clean style without compromising on ease of handling or performance.
With a displacement of just 29 tons and 300 square meters of sail area, this 70-foot Y7 can be set in motion even in the lightest of winds. An excellent ballast ratio, cutting edge hull design and powerful sail plan create a yacht of perfect balance, stability and poise that is effortless to handle but stunning in her performance.
YYachts only uses components that have proven themselves hundreds of times through rigorous testing and earned a reputation for durability, reliability and strength. Days lost due to vulnerable technology are a no-go on this luxury 70-foot carbon yacht. Exclusively using carbon fibre and lightweight construction material in the interior, YYachts achieve an impressive sail area/displacement ratio. Due to the modern construction technologies, bespoke layouts can be adapted to the wishes of the owner.





| | |
| --- | --- |
| Draft | (Fixed keel) 3.50 m (Optional Telescopic keel) 2.70 – 3.90m |
| Ballast | (Fixed) 9.6 t (Telescopic) 9.35 t |
| Fresh Water | 800 l |
| Black Water | 180 l |
| Engine | 2x NANNI N4.80 SD, each 52,9 kw |
| Fuel Capacity | 800 l |
| Classification | CE Category "A" |
| Mainsail Area | 174 m² |
| Self-tacking Jib Area | 123 m² |
| Code Zero Area | 350 m² |
| Gennaker Area | 550 m² |
| Naval Architecture | Tripp Design |
| Interior Design | Norm Architects |
Have a look at some of the different Y7 models produced in Germany, and get an insight into what is possible. Click through our gallery for a better understanding of the YYachts' vision and some of the fantastic features the 20 metre Y7 has to offer.
The interior of the Y7 is customizable to the wishes of our customers. Different configurations and interiors can be explored here. Get an idea of what is possible and how to make a YYacht your personal retreat.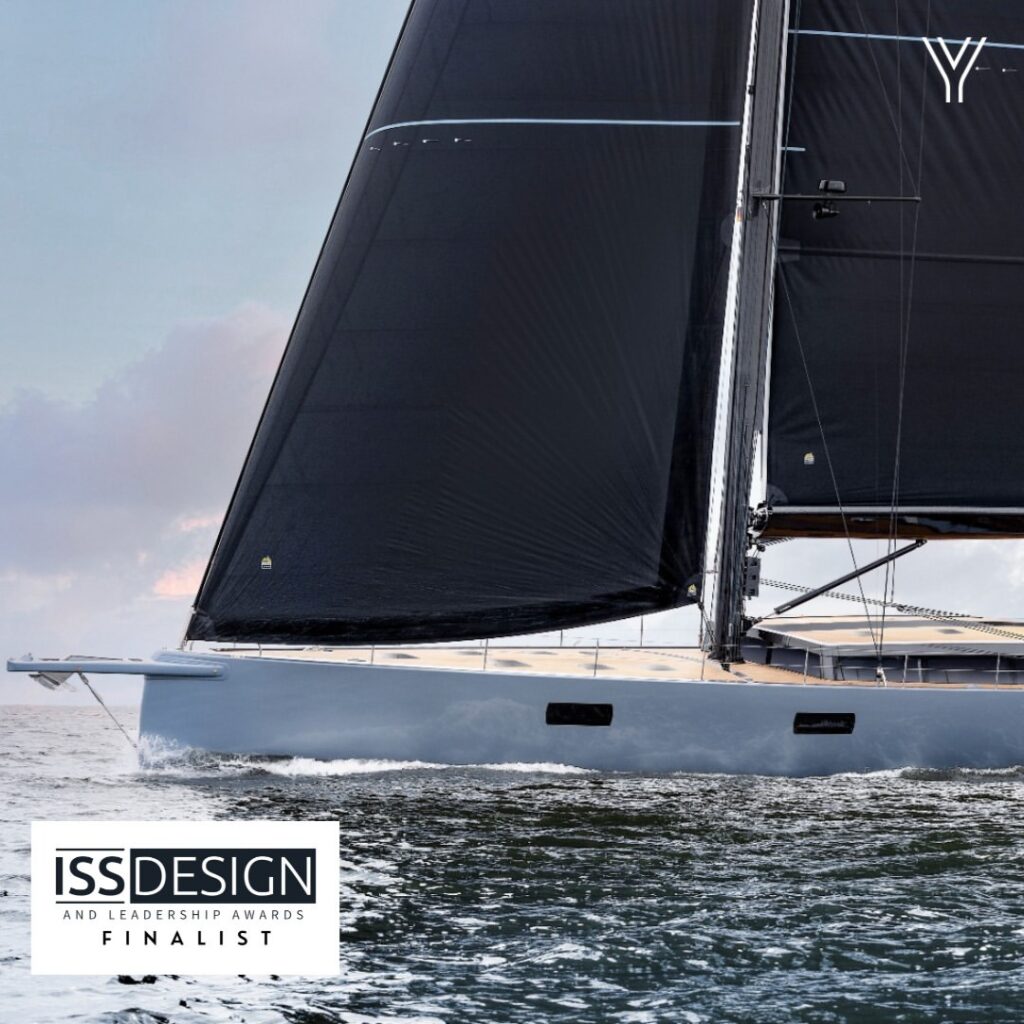 YYachts Y9 Bella and Y9 Prevail, secure finalist positions at the International Superyacht Society Design Awards. This adds to Bella's previous win at BOAT International's Design & Innovation Awards and a spotlight on the exceptional design work of naval architect Bill Tripp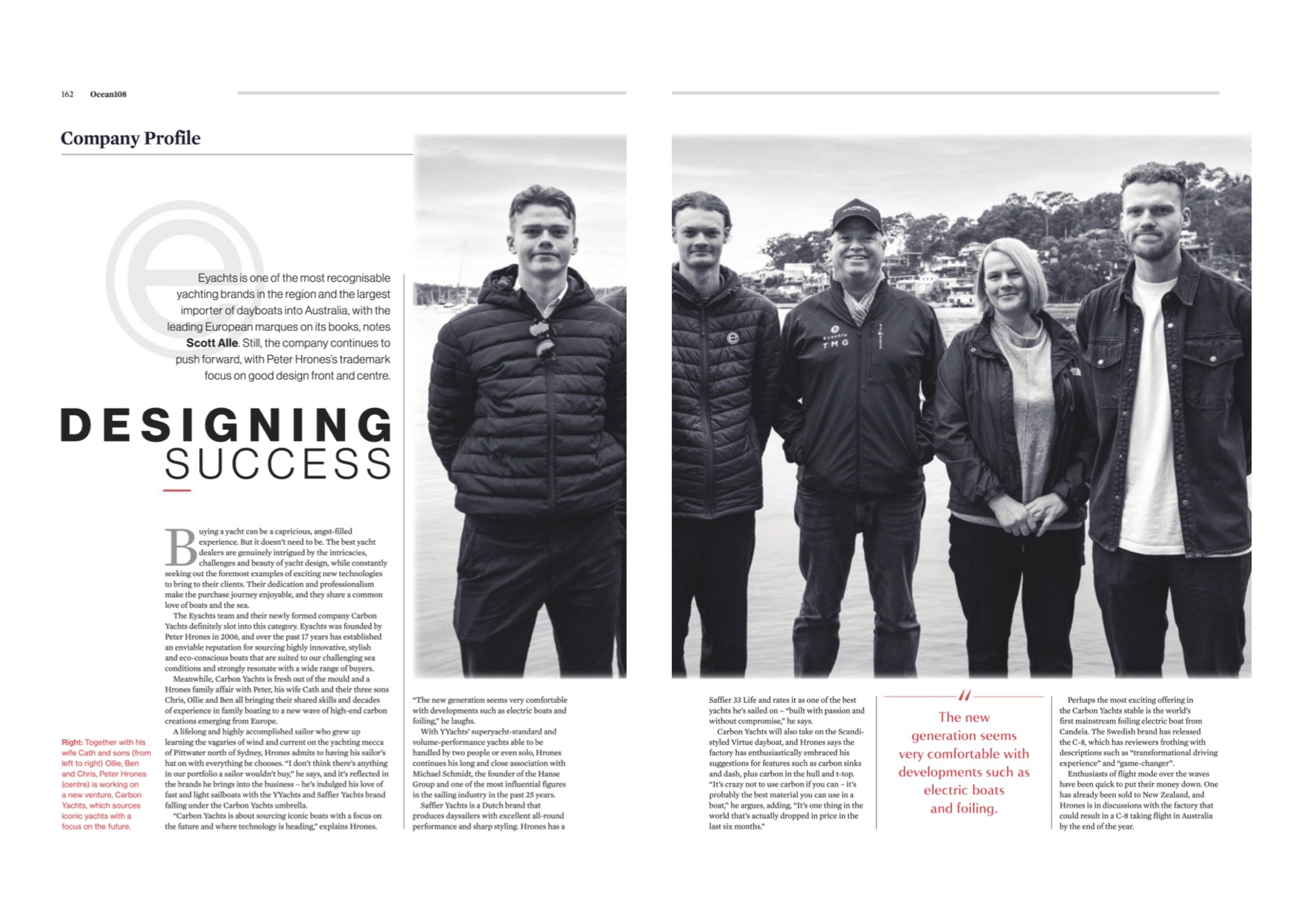 Ocean Magazine – September 2023
Together with his wife Cath and sons Chris, Ben and Ollie, Peter Hrones is working on a new venture, Carbon Yachts, which sources iconic yachts with a focus on the future.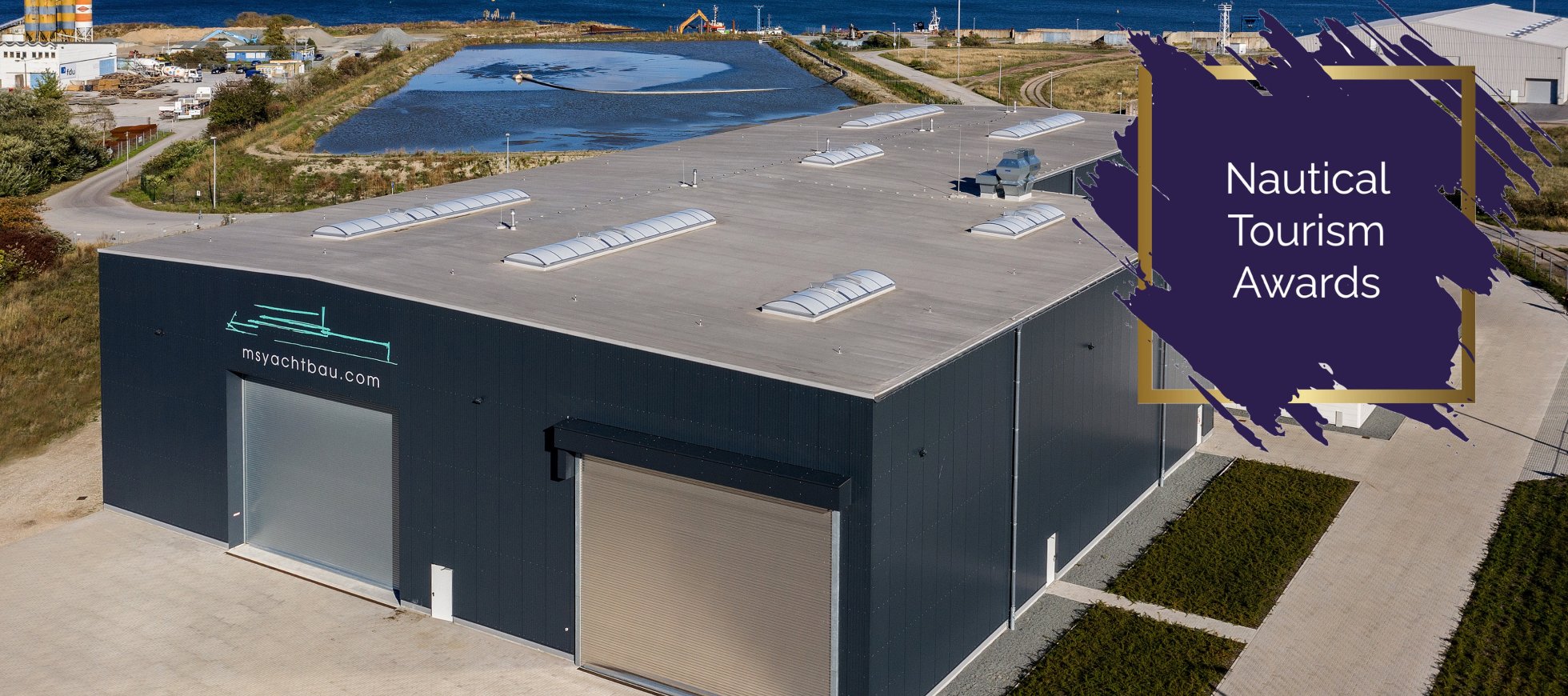 YYachts Wins Best German Sailing Yacht Yard at the Nautical Tourism Awards 2023.
Enquire Now
Leave your details and a member of our expert team will contact you shortly about YYachts.