ZERO EMISSIONS – ZERO NOISE – ZERO VIBRATION
Experience Boating Like Never Before
Welcome to the world of Candela, where the future of boating is redefined through groundbreaking electric hydrofoiling yachts. With a passion for innovation and a commitment to sustainability, Candela is leading the charge in revolutionizing the boating industry.
At the heart of Candela's vision is the desire to create emission-free and silent watercraft that provide an unparalleled experience on the open seas. By combining advanced technology with a sleek design, Candela has created yachts that effortlessly glide above the water, thanks to the power of hydrofoils. These cutting-edge hydrofoils lift the yacht's hull out of the water, reducing drag and energy consumption, while allowing for remarkable speed and efficiency.
One of the key advantages of Candela's electric hydrofoiling yachts is their ability to operate with minimal environmental impact. Powered by state-of-the-art electric propulsion systems, these yachts produce zero emissions, ensuring a clean and sustainable boating experience. With the elimination of noise and vibrations, passengers are treated to a serene and peaceful journey, allowing them to fully immerse themselves in the beauty of the surroundings.
 Each yacht is meticulously crafted using lightweight carbon fibre materials, further reducing the ecological footprint. The integration of smart energy management systems ensures optimal efficiency and maximum range, providing a seamless experience for boaters.
Candela yachts offer a luxurious and comfortable experience. The sleek and elegant design exudes sophistication, while the spacious interiors are adorned with high-end finishes and amenities. Whether it's a leisurely day cruise or an extended adventure, every moment spent on a Candela yacht is meant to indulge and captivate.
As pioneers in the field, Candela has garnered international recognition for their innovative approach to sustainable luxury yachting. With a growing community of passionate boaters embracing their vision, Candela is shaping the future of marine transportation, proving that sustainability and luxury can coexist harmoniously.
Welcome to Candela, where the thrill of cutting-edge technology meets the serenity of sustainable boating. Experience the future of yachting, one electrifying ride at a time.
 C-8 Centre Console
The Most Diverse Electric Boat Yet
C-8 Day Cruiser
A Timeless Classic Reimagined
C-8 Hard-Top
Elevated Luxury, Protected From The Elements
C-8 T-Top
Stylish Shade, Uncompromised Thrills
C-8 Polestar edition
The ultimate expression of electric luxury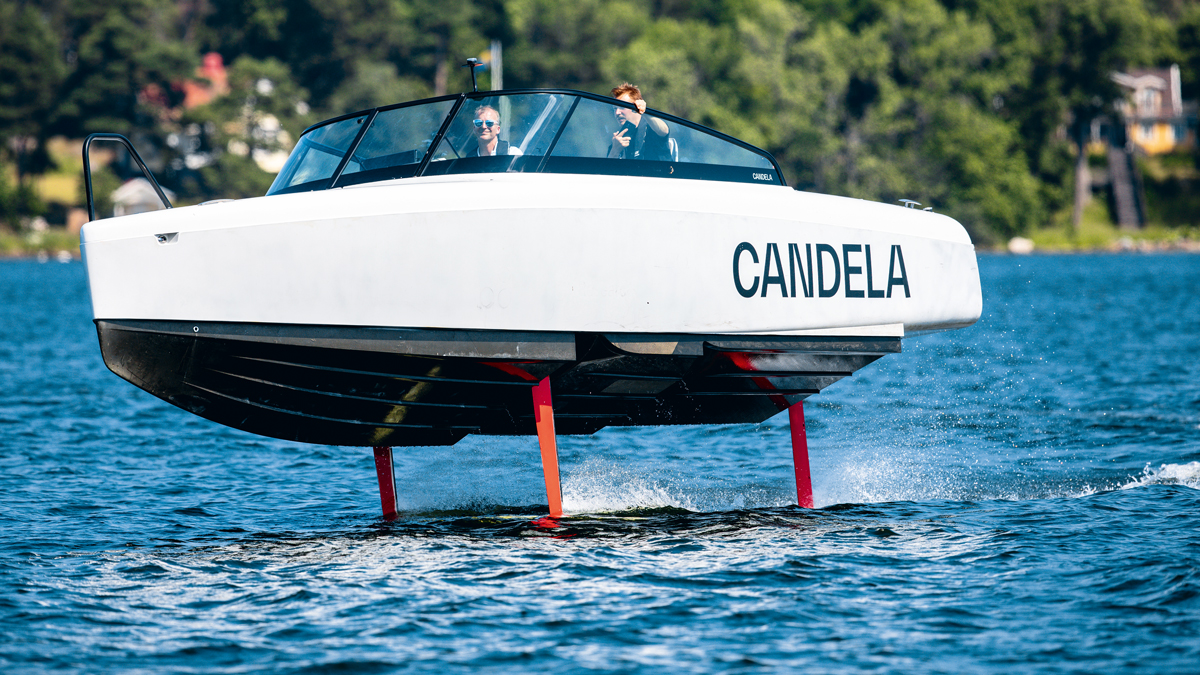 While most seek thrills in sports cars or new hobbies during their mid-life, Gustav Hasselskog, the founder of Candela, chose a different path. His journey from a management career to revolutionizing eco-friendly boating is not just inspiring but a testament to innovation and determination.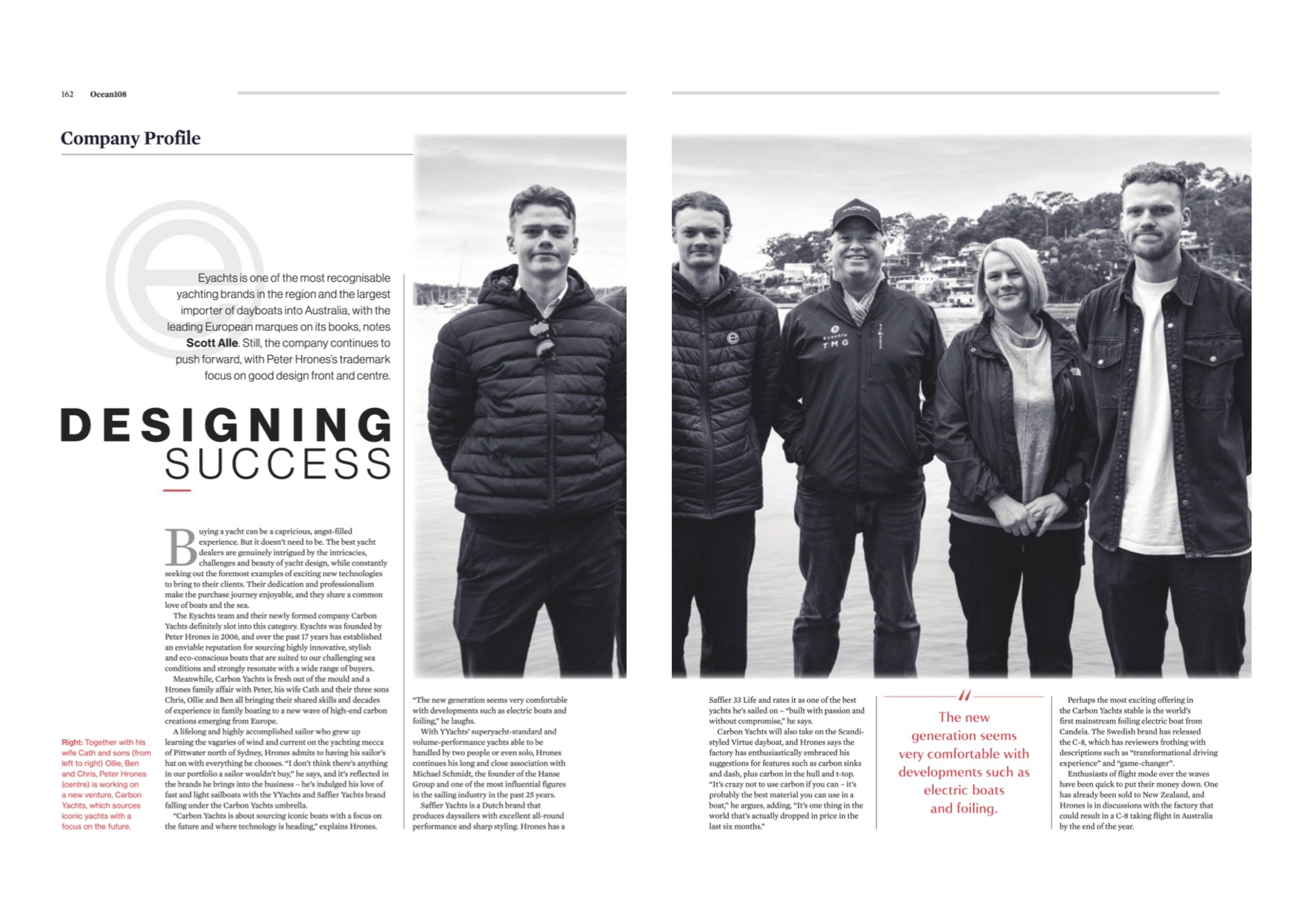 Ocean Magazine – September 2023
Together with his wife Cath and sons Chris, Ben and Ollie, Peter Hrones is working on a new venture, Carbon Yachts, which sources iconic yachts with a focus on the future.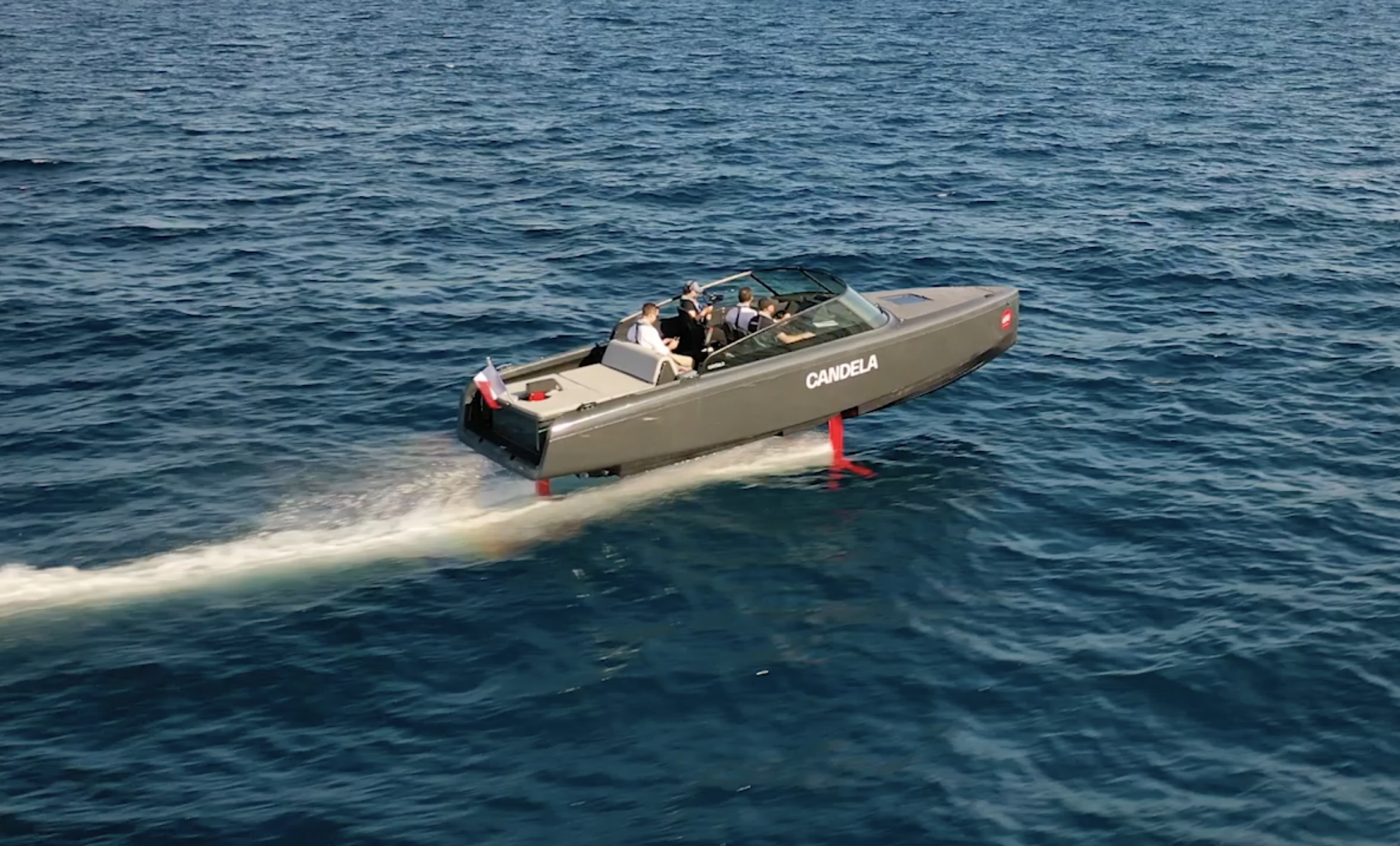 Joe and Rowan, bring you with them on an exclusive Candela C8 test flight at the 2023 Cannes Yachting Festival, where the electric marvel dazzles against the backdrop of Cannes' azure waters, the C8 not only demonstrates its elegance and prowess but also solidifies its status as the European Boat of the Year 2023.
Enquire Now
Leave your details and a member of our expert team will contact you shortly about Candela.