More than just another european walk around day boat
Carbon Yachts is excited to introduce Virtue, a new European luxury dayboat company that has been making waves in the day boat sector. Conceived in 2020, Virtue aims to redefine the concept of luxury dayboating with its innovative designs and impeccable craftsmanship. The company recently unveiled its debut model, the V10, a stunning 10-metre vessel that embodies the essence of elegance and performance.
What sets the V10 apart from its competitors is its construction. With innovative and forward-thinking technology, the boat incorporates a significant amount of carbon fibre into its structure. This not only enhances the boat's strength and durability but also significantly reduces its weight. The lightweight carbon fibre construction allows the V10 to achieve higher speeds, improved fuel efficiency, and better maneuverability compared to its competitors.
The V10's sleek lines, spacious deck layout, and luxurious interiors make it a comfortable and sophisticated choice for day cruising. Virtue has truly set a new standard in the luxury dayboat segment with the V10, and boating enthusiasts are eagerly anticipating what this innovative company will bring next.
Featuring Patented Petestep Hull Technology
Petestep® deflectors lower slamming in seaway and reduce G-force by up to 50%, with unmatched ride comfort as a result.
No more clatter and clinking from the hull! Petestep® hulls create a lot less noise from the sea, therefore significantly adding to the comfort of the ride
Up to 35% less energy is required to propel the boat forward, in effect lowering fuel consumption and increasing range
Petestep® hulls increases stability regardless whether at speed or at the dock, thus making you feel safer on the water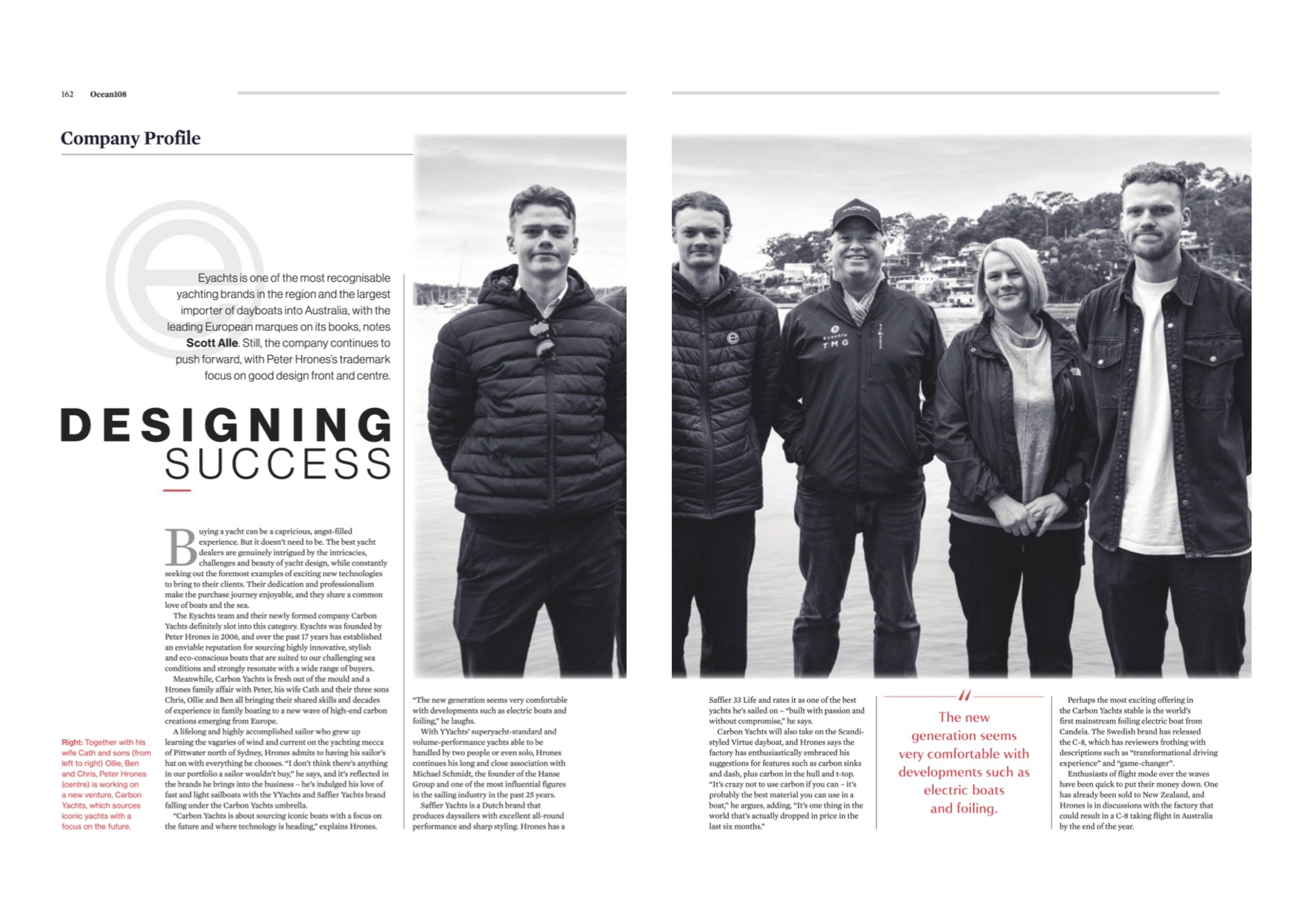 Ocean Magazine – September 2023
Together with his wife Cath and sons Chris, Ben and Ollie, Peter Hrones is working on a new venture, Carbon Yachts, which sources iconic yachts with a focus on the future.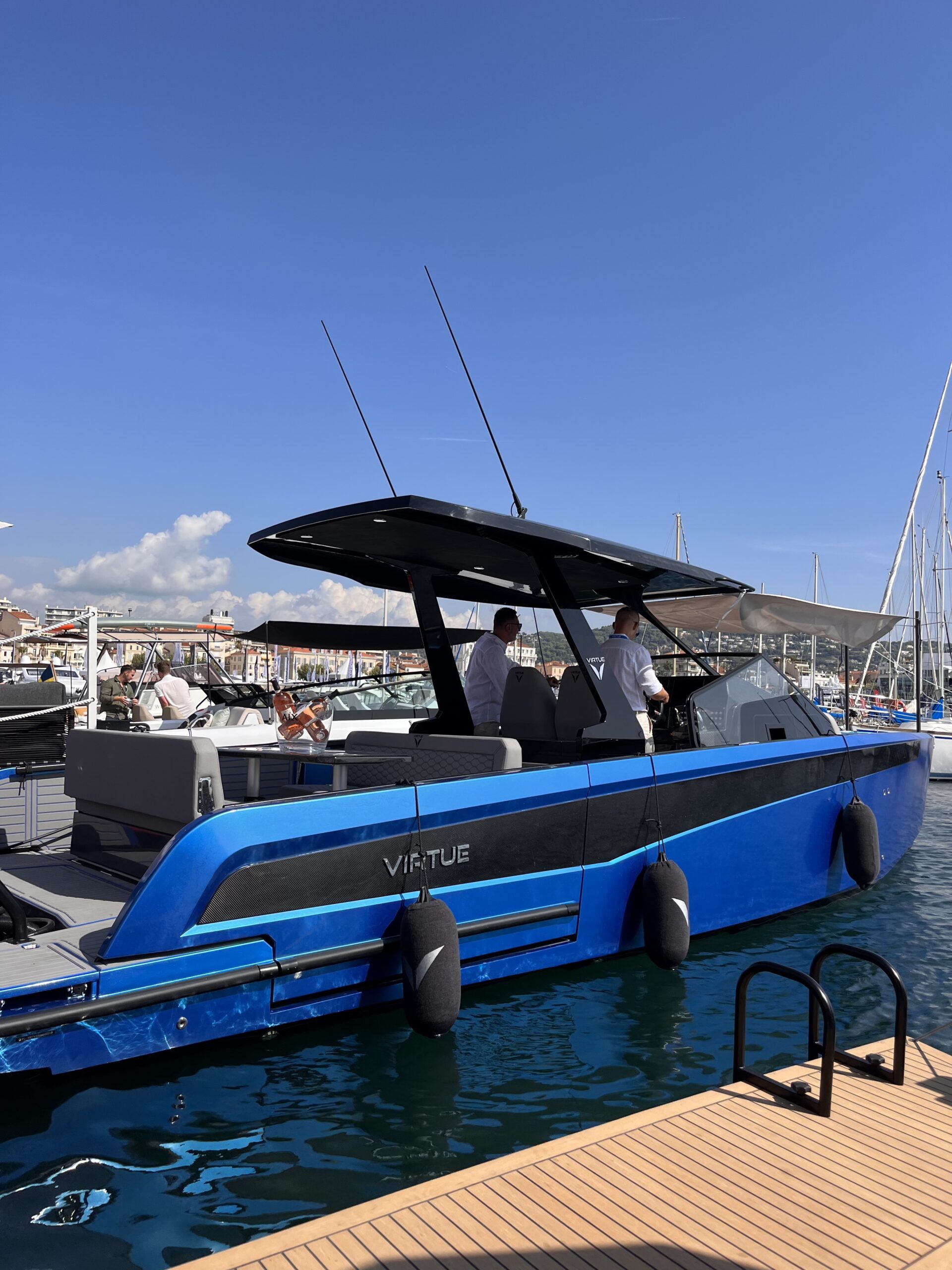 Virtue Yachts has made a splash at the 2023 Cannes Yachting Festival debuting its first-ever fully electric Virtue V10.
Club Marine TV gave a first-look at the Virtue V10 at The Sydney International Boat Show 2023′
Enquire Now
Leave your details and a member of our expert team will contact you shortly