Candela C-8 Centre Console
The most diverse electric boat yet
Here to electrify the walkaround boat market
Introducing the Candela C8 Centre Console, a cutting-edge electric hydrofoiling yacht that combines thrilling performance with sustainable boating. Designed with meticulous attention to detail, the C8 Centre Console embodies Candela's commitment to revolutionizing the marine industry.
At the heart of the C8 Centre Console is its advanced hydrofoil technology. With hydrofoils that lift the hull out of the water, this yacht glides effortlessly above the waves, reducing drag and energy consumption. The result is an unparalleled ride that offers remarkable speed, efficiency, and stability. Experience the sensation of flying across the water as you cruise through coastal landscapes with ease and grace.
Powered by Candela's innovative electric propulsion system, the C8 Centre Console produces zero emissions, offering an eco-friendly alternative to traditional combustion engine boats. Enjoy the silence as you navigate the waters, free from the noise and vibrations typically associated with conventional watercraft. The electric propulsion system not only contributes to a cleaner environment but also provides instant torque for rapid acceleration and precise control.
The sleek and modern design of the C8 Centre Console combines aesthetics with functionality. The spacious centre console layout offers ample seating and storage options, making it ideal for day trips, watersports, and fishing excursions. The ergonomic helm station puts you in command, while the high-quality finishes and attention to detail create a luxurious onboard experience.
Candela's dedication to sustainability extends to every aspect of the C8 Centre Console's construction. Built with lightweight carbon fiber materials, the yacht maximizes efficiency and minimizes its environmental footprint. With intelligent energy management systems, you can enjoy extended range and optimal performance.
Discover the future of boating with the Candela C8 Centre Console. Embrace thrilling adventures, luxurious comfort, and eco-conscious cruising, all in one extraordinary yacht.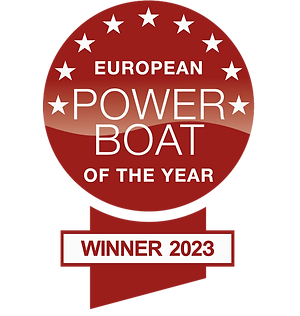 EUROPEAN boat OF THE YEAR 2023
| | | |
| --- | --- | --- |
|   | Draft (Foiling) | 0.50m |
|   | Draft (Off Foils) | 1.50m |
|   | Weight | 1600kg |
|   | Capacity | 8 Persons |
|   | Berths | 2 Persons |
|   | Classification | CE (C) |
|   | Hull Material | Carbon Fibre |
|   | Power | Polestar 2 – 69 KWh Battery |
|   | Propulsion | Patented C-POD |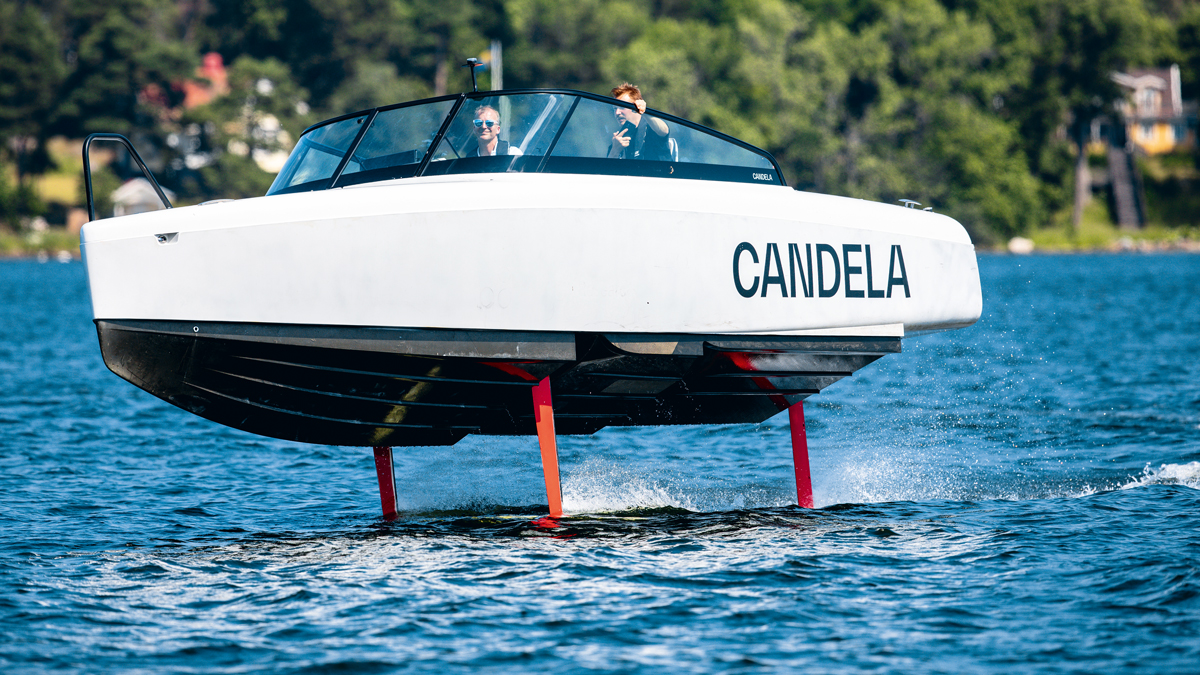 While most seek thrills in sports cars or new hobbies during their mid-life, Gustav Hasselskog, the founder of Candela, chose a different path. His journey from a management career to revolutionizing eco-friendly boating is not just inspiring but a testament to innovation and determination.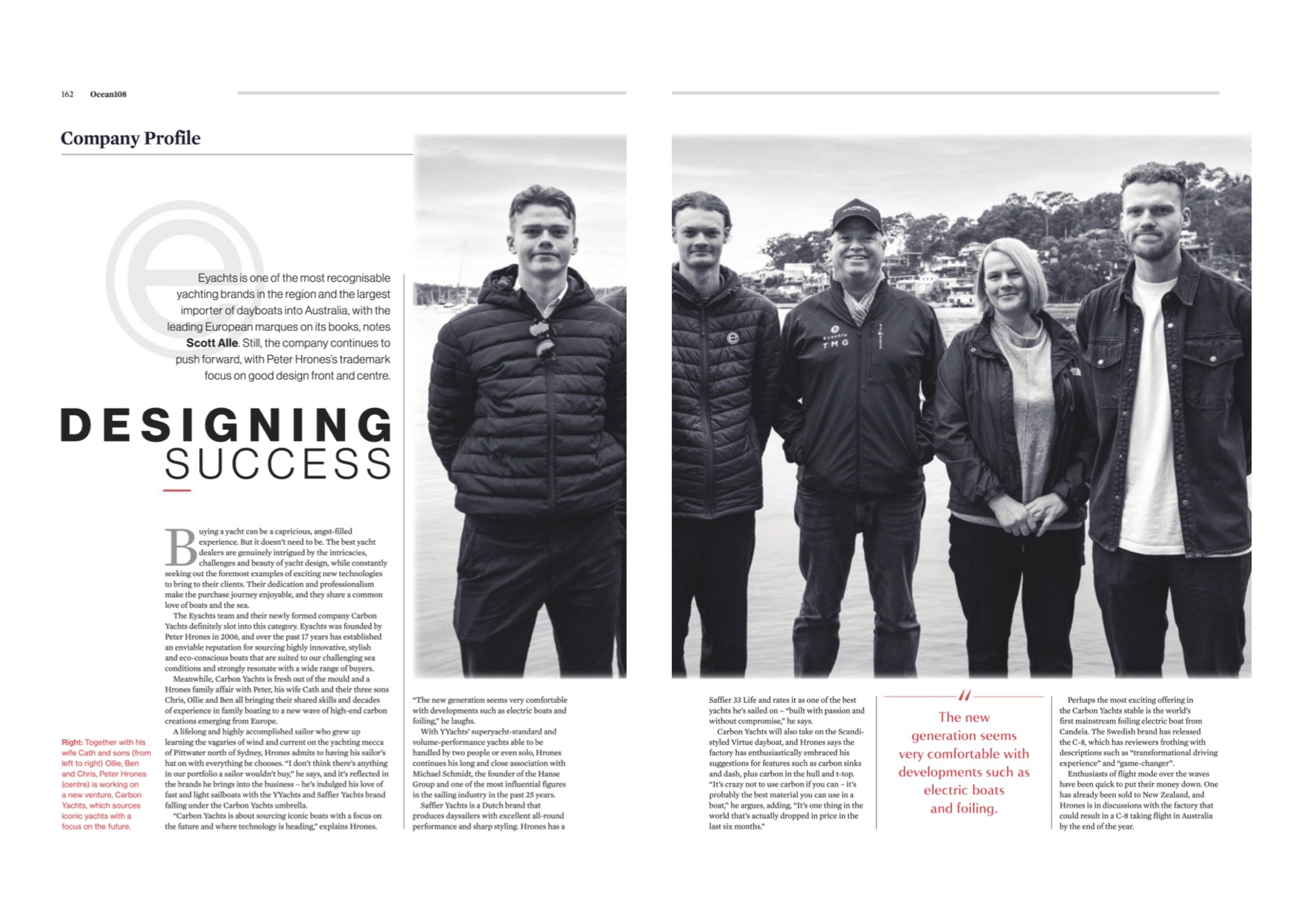 Ocean Magazine – September 2023
Together with his wife Cath and sons Chris, Ben and Ollie, Peter Hrones is working on a new venture, Carbon Yachts, which sources iconic yachts with a focus on the future.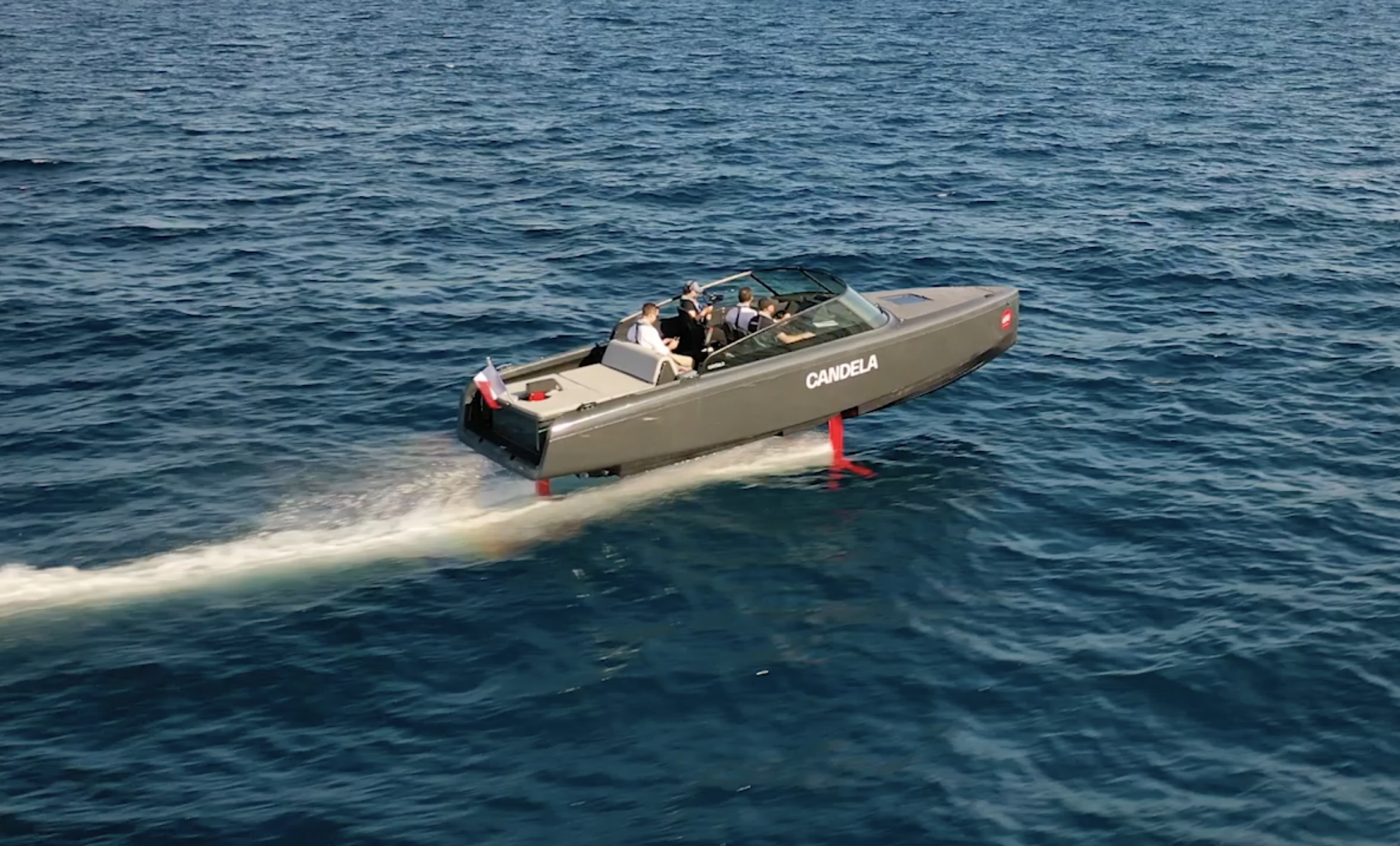 Joe and Rowan, bring you with them on an exclusive Candela C8 test flight at the 2023 Cannes Yachting Festival, where the electric marvel dazzles against the backdrop of Cannes' azure waters, the C8 not only demonstrates its elegance and prowess but also solidifies its status as the European Boat of the Year 2023.
Enquire Now
Leave your details and a member of our expert team will contact you shortly about Candela.