High-performance yacht with bespoke interiors and class-leading exteriors that provide spatial volumes equal to those found in 100-foot superyachts.
The 90-Foot Flagship with the volume of a 100-Foot Yacht
This 90-foot carbon sailing yacht is effortless to sail, requiring only a small crew to keep the family experience onboard intimate and private. The Y9 is about 30% lighter than a conventionally built yacht, enabling its owner to set sail in very light winds. The Y9 presents an opportunity for Worldwide cruising in absolute luxury coupled with line honours performance in local and international regattas.
Michael Schmidt's "concept of freedom" design philosophy involved clearing the boat from unnecessary rigging, lines, and structural elements to create a clean and minimalist deck. The Y9 is the culmination of our pursuit of that grand vision of simplicity. By reducing the Y9 to her essentials, YYachts have created a yacht that can easily sail in the lightest conditions while maintaining maximum performance and comfort across all wind speeds.
YYachts only utilises long-standing proven components. Time lost due to issues with an unproven technology is a no-go on this luxury carbon yacht. Every Y9 is built to be as energy-efficient as possible. It begins with the shipyard's design, continues with the incorporated build materials, and concludes with the option of installing hybrid drives or pure electric drives and solar technology.
Five optional interior layouts include a spacious owner suite that can consist of a separate salon, dressing room, and ensuite bathroom. Multiple guest and crew cabin options are also available.
On deck, the distinctive coach roof windows allow a remarkable amount of light into the salon, with a 360° view of the sea. More than an aesthetic element, this design feature helps reduce overheating below deck by diverting the warming sun's rays, ensuring energy efficiency by minimising power demands to keep interior spaces cool in hot Australian and New Zealand climates.
Moving aft, the extra-large tender garage can accommodate a 4.3m tender, with space for water toys and diving equipment. The large bathing platform transforms into a beach club, creating a place to enjoy and relax with easy access in and out of the water. Optional hybrid drives and energy recovery systems further reduce the demand for primary power supplies. Dual engines ensure redundant reliability and effortless maneuverability while underway.




| | |
| --- | --- |
| Draft | (Fixed keel) 4.7 m (Opt. Telescopic keel) 3.20 m – 4.80 m (Opt. Shallow draft keel) 4.1 m |
| Ballast | (Fixed) 18.92 t (Telescopic) 19.18 t (Shallow draft) 19.92 t |
| Fresh Water | 2,000 l |
| Grey Water | 250 l |
| Black Water | 250 l |
| Engine | 2x NANINI N4.80 SD, each 52,9 kw |
| Fuel Capacity | 2,000 l |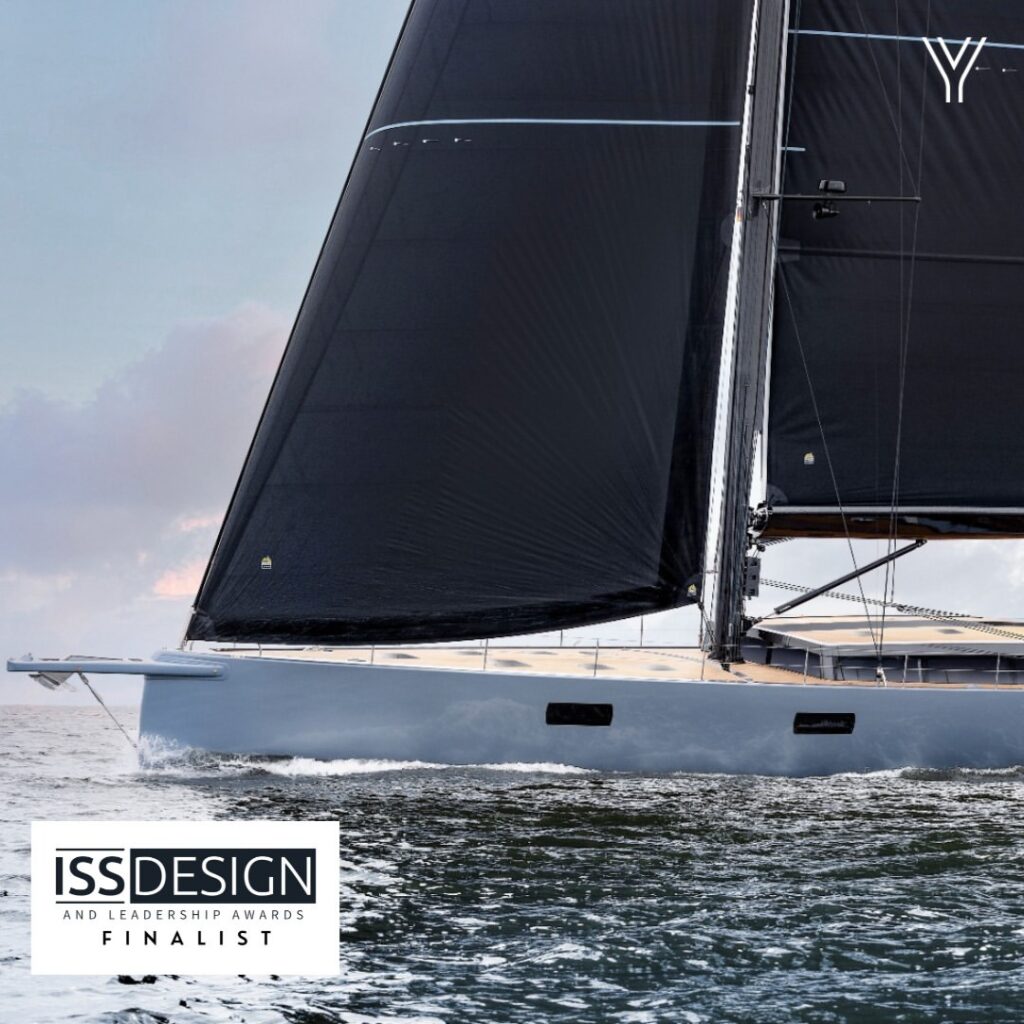 YYachts Y9 Bella and Y9 Prevail, secure finalist positions at the International Superyacht Society Design Awards. This adds to Bella's previous win at BOAT International's Design & Innovation Awards and a spotlight on the exceptional design work of naval architect Bill Tripp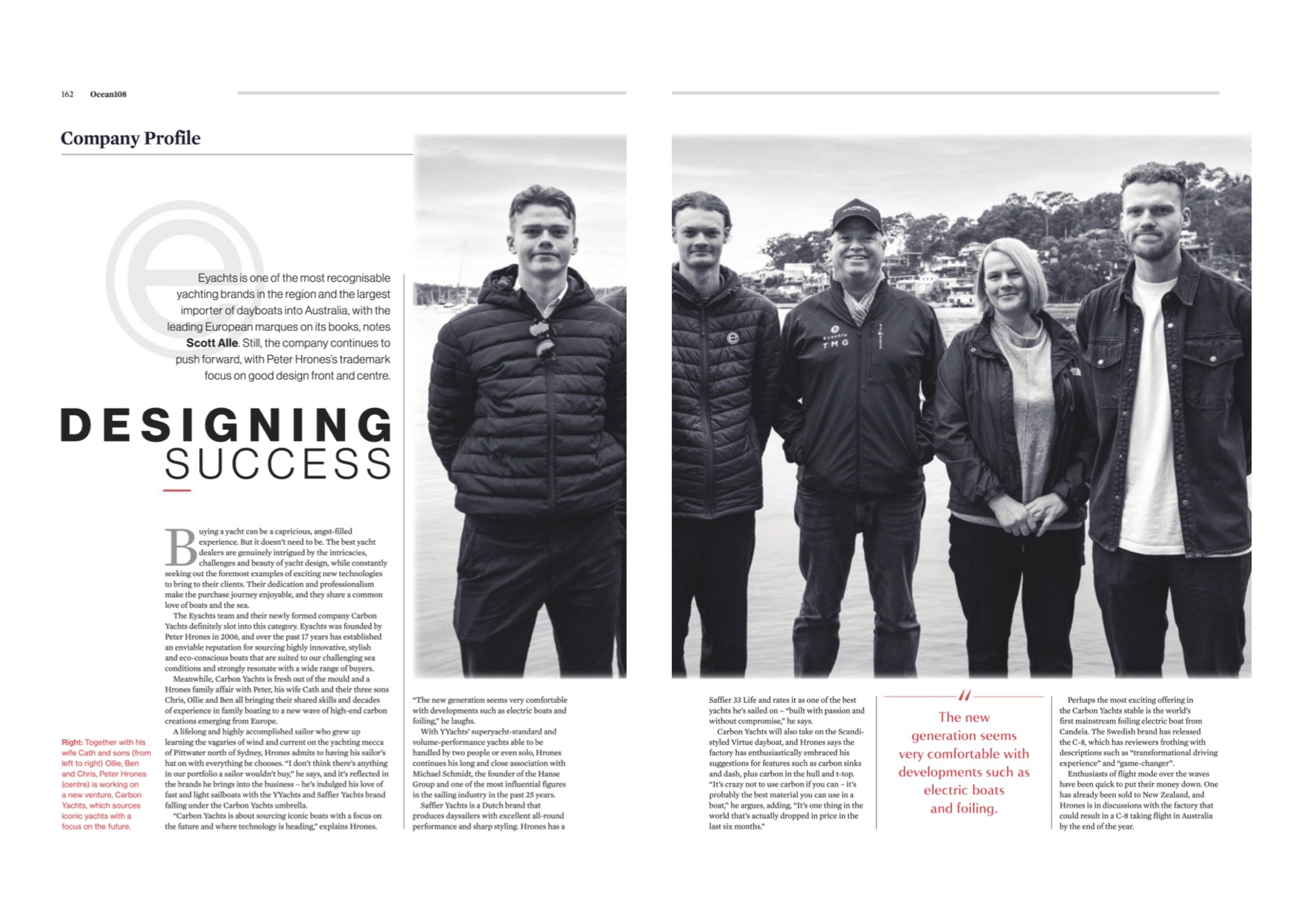 Ocean Magazine – September 2023
Together with his wife Cath and sons Chris, Ben and Ollie, Peter Hrones is working on a new venture, Carbon Yachts, which sources iconic yachts with a focus on the future.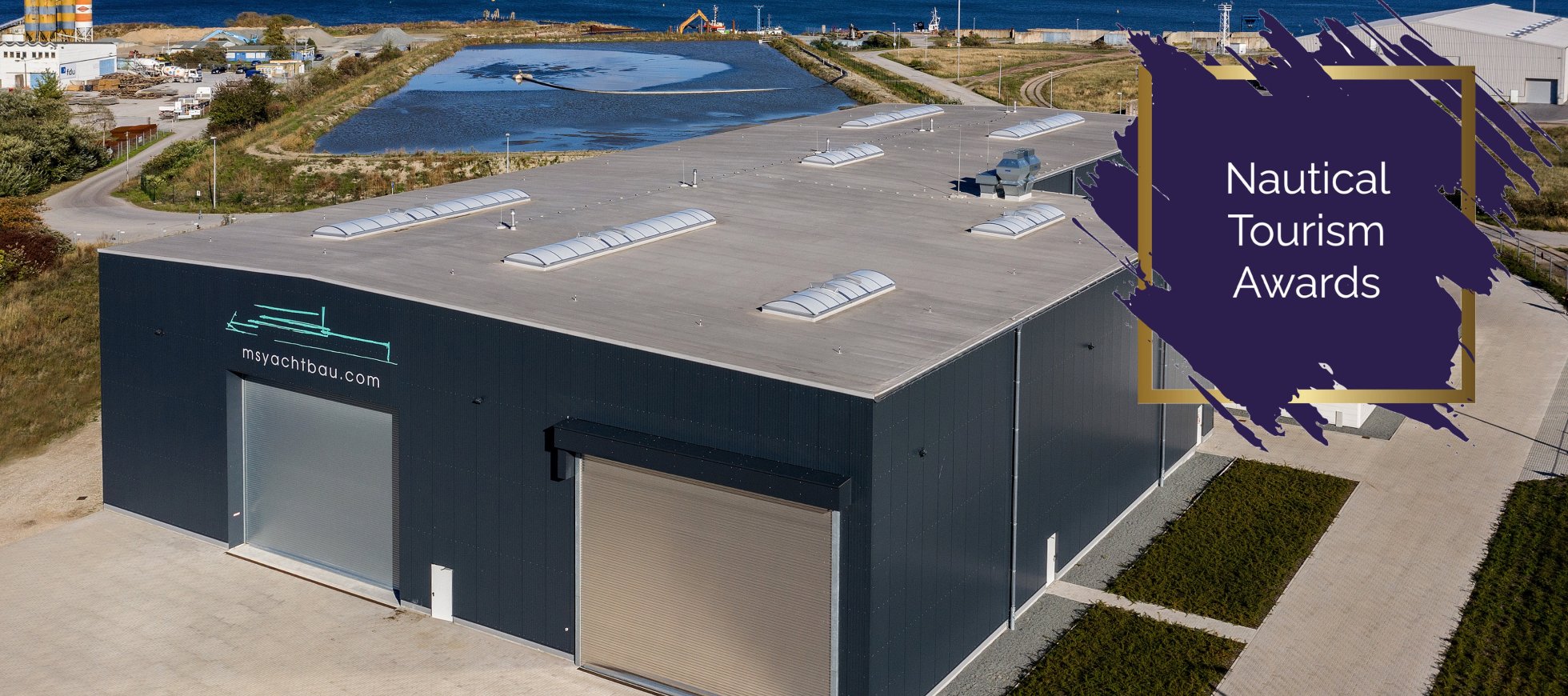 YYachts Wins Best German Sailing Yacht Yard at the Nautical Tourism Awards 2023.
Enquire Now
Leave your details and a member of our expert team will contact you shortly about YYachts.