Virtue V10 T-Top
More than just another european walkaround dayboat
Step into a world where contemporary design melds effortlessly with unmatched functionality: the Virtue V10 T-Top. A symbol of sophistication and performance, the T-Top configuration offers an unobstructed communion with the open seas while ensuring luxury's embrace shields you from nature's caprice.
Every inch of the V10 is a celebration of refinement. A spacious deck, ready to host up to 8 guests in sheer comfort; a gourmet-ready galley to satiate the finest of palates; a plush cabin, complete with a double bed and a lavish bathroom; and state-of-the-art cockpit electronics, which combined with immersive sound and LED lighting systems, ensure every voyage is a sensory delight.
The V10's unique Petestep hull isn't just a testament to engineering prowess but a revolution in yachting. Crafted to redirect the water's might, it delivers unparalleled lift and drive, pioneering new benchmarks in speed, acceleration, and efficiency.
As we venture into the horizon, our commitment to the future remains unwavering. The V10 introduces options for Norwegian EVOY electric outboards, combining the thrill of the waves with a nod to sustainability. Harness the power of the sun with integrated solar panels, ensuring that your maritime dreams tread lightly on tomorrow's seas.




Draft
0.74m
Weight Excl. Engine
2505KG
Capacity
8 Persons
Berths
2 Persons
Classification
C8
Hull Design
Twin Stepped Petestep®-technology
Engine Options

Single Petrol Yamaha 300hp

 

Twin Petrol Honda 250hp (500hp)

Twin Petrol Yamaha 300hp (600hp)

Single Electric Evoy 300hp

Twin Electric Evoy 120hp (240hp)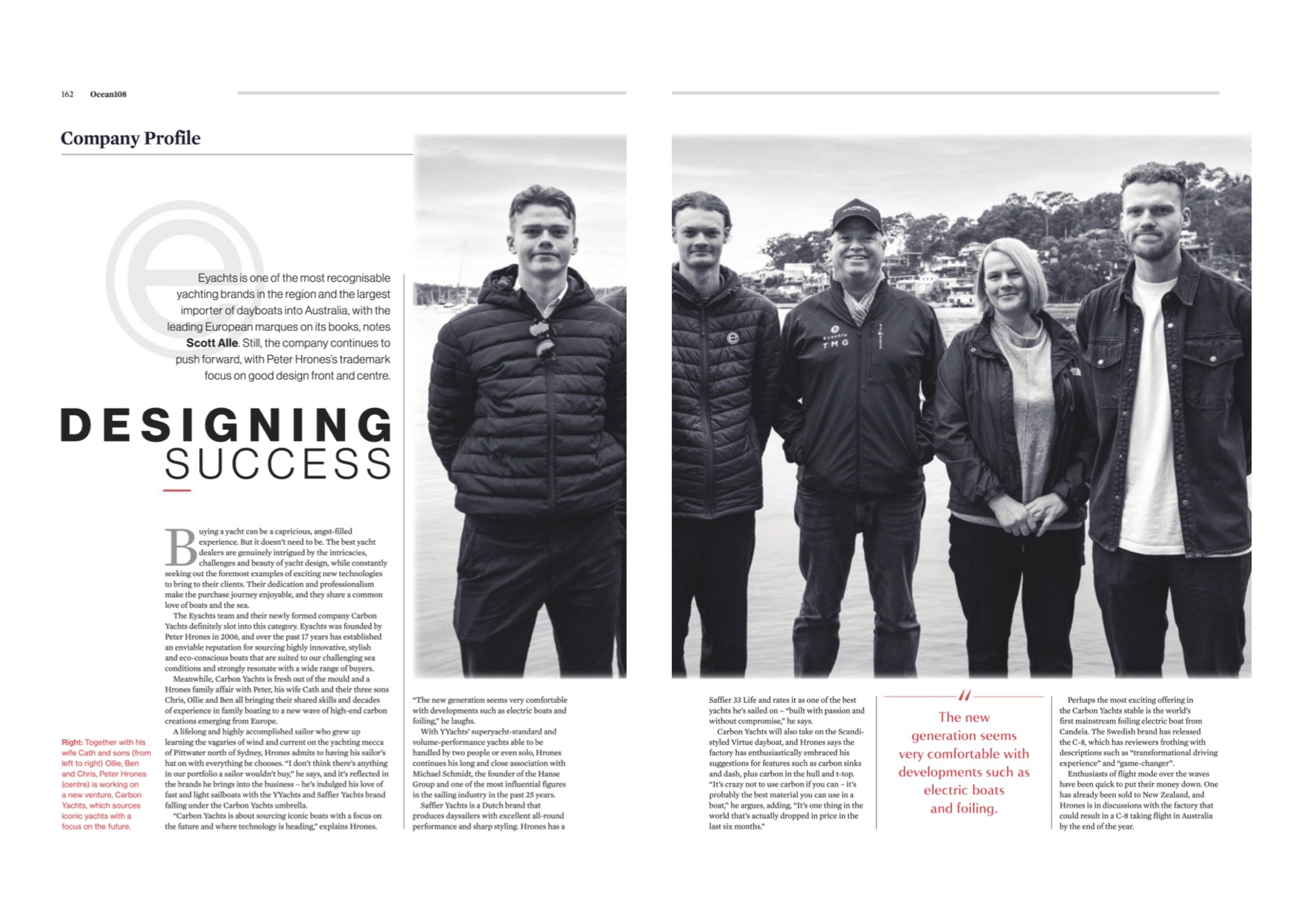 Ocean Magazine – September 2023
Together with his wife Cath and sons Chris, Ben and Ollie, Peter Hrones is working on a new venture, Carbon Yachts, which sources iconic yachts with a focus on the future.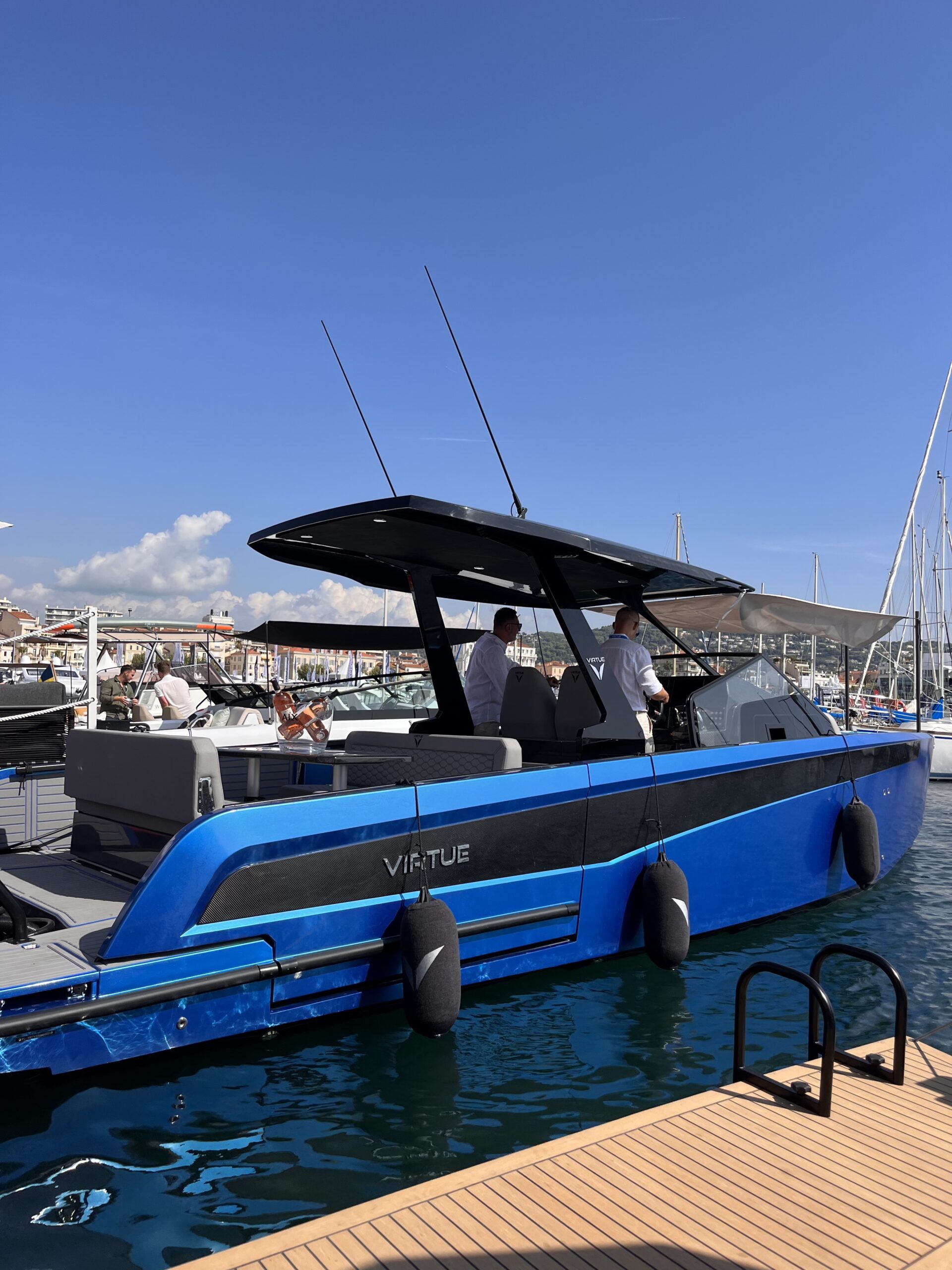 Virtue Yachts has made a splash at the 2023 Cannes Yachting Festival debuting its first-ever fully electric Virtue V10.
Club Marine TV gave a first-look at the Virtue V10 at The Sydney International Boat Show 2023′
Enquire Now
Leave your details and a member of our expert team will contact you shortly